Updating range of test benches for high pressure hoses by O + P
Test bench BC 1200 ES / F
The test bench BC 1200 ES / F allows testing high pressure hoses according to GOST 6286-73 and DIN EN 853.
This model test bench is equipped with mobile manifolds, with quick-detachable connections and a large number of nipple threads and holes for SAE flanges. The internal test chamber with a length of 4000 mm is illuminated and equipped with an anti-oil mesh and a shockproof window.
The platform inside the test compartment makes it possible to check the sleeves in the bays on a pallet.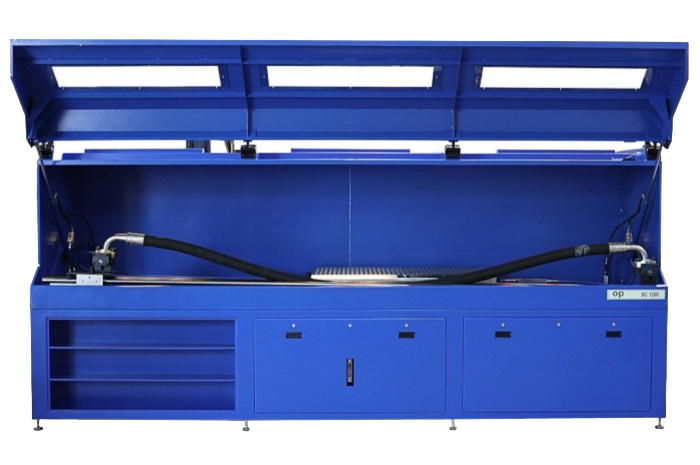 Test bench BC 1500 / E Water
The new BC1500 / E test bench is suitable for monitoring and testing sleeves in any industry, especially where testing high pressure hoses with water is necessary, for example, in medical and food.
A distinctive feature of the test bench BC BC1500 / E is compactness, relatively low price and the use of ordinary water as a liquid for testing. The chamber and components are made of stainless steel.
At this stand, you can experience not only high pressure hoses, but also small hydraulic components: hydraulic pumps, hydraulic distributors, hydraulic valves and other components of hydraulic systems with a maximum pressure of 1500 bar.