Validation of certificate ISO 9001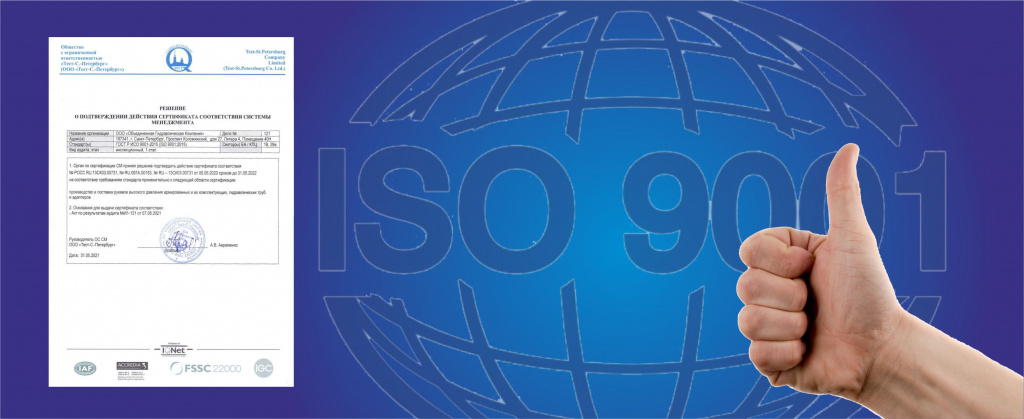 Our company always pays the highest attention to quality issues. In the end of May the company underwent the quality audit and verified certificate ISO 9001.
The certificate ISO 9001 confirms the management system of the company to GOST R ISO 9001-2015 (ISO 9001:2015) in terms of hose assembly process, service delivery for hoses, assembled hoses, hydraulic tubes, hose and DIN fittings and other products.
Validation of certificate ISO 9001